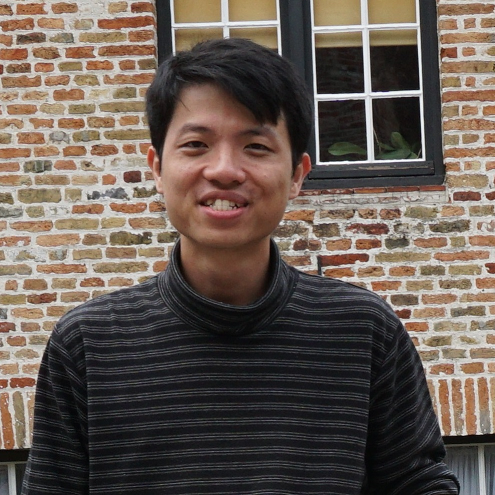 Le Ngu Nguyen
Aalto University
Maarintie 8
02150 Espoo
Finland
le.ngu.[lastname][at]aalto.fi


Le is a doctoral student at Aalto University. His research interests include usable security (e.g. audio-based device pairing or image-based user authentication), and machine learning applications in pervasive computing (e.g. sport activity analysis).

generated by
Embedding in another Page
Copy & paste any of the following snippets into an existing page to embed this page. For more details see the documention.
JavaScript
(easiest)
<script src="https://bibbase.org/show?bib=https://ambientintelligence.aalto.fi/bibtex/LiteraturAll&folding=0&filter=author_short:Nguyen&jsonp=1"></script>
PHP
<?php $contents = file_get_contents("https://bibbase.org/show?bib=https://ambientintelligence.aalto.fi/bibtex/LiteraturAll&folding=0&filter=author_short:Nguyen"); print_r($contents); ?>
iFrame
<iframe src="https://bibbase.org/show?bib=https://ambientintelligence.aalto.fi/bibtex/LiteraturAll&folding=0&filter=author_short:Nguyen"></iframe>
Information Energy Keynote
Teknologia Forum 2017
BMW summer school 2017
Inaugural lecture, 2017
TU Braunschweig, 2017
Siremti Keynote, 2017
CiNet 2017
NII 2017
Dagstuhl 2017
Helsinki-HKUST-Tsinghua 2016
HKUST 2016
PekingU 2016
Kyushu 2016
NII 2016
Shonan 2015
Workshop: Collective Adaptation in Very Large Scale Ubicomp; 2015
HIIT, University of Helsinki, 2014
Johannes Kepler University Linz; 2014
Shonan 2013
ETH Zurich, 2013
WWU Muenster, 2013
Osaka P, 2013
Dagstuhl, 2012
Knowledge Media Institute, 2012
TU Braunschweig, 2011